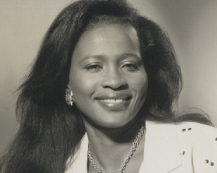 Dollie Darko: Founder, President & CEO
Dollie is a writer, social entrepreneur and founder of several start-ups and NGO's including, Darko Media Group and DDF Network Foundation. She conceived and authored twenty-three of the shows in development for MoYoTv and co-authored two others. Prior to becoming an entrepreneur she was the chief-of-staff for a Petroleum company in London, England as well as a law firm in Munich, Germany. She has extensive experience in corporate management and marketing of more than ten years and has done charity work to empower young people all over the world. It was during one of her charity work for young people that the seed for MoYoTv was planted: While doing research for a film she was producing for HIV/AIDS prevention, she was approached by several young people in Asia, Africa and Europe who inquired about when someone in the United States will come up with quality television programming to compete with the stupid, violent and salacious TV shows currently corrupting young people around the world. Intrigued, Dollie decided to satisfy the demand for quality television programming for young people. She has lived in seven countries on four continents and MoYoTv is her passion. She is extremely capable of leveraging her high-profile connections in the U.S and Europe to fulfill the mandate of MoYoTv's mission and vision.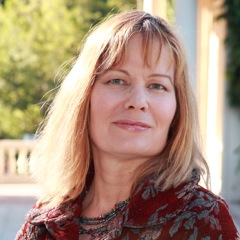 KELLI RICHARDS: SVP Strategic Alliances
Kelli Richards is a high level business consultant, coach, mentor and thought leader as an executive in digital music and entertainment for over two decades. For the past 15 years, she's led The All Access Group as President & CEO, advising and coaching dynamic, innovative companies involved with the digital distribution of music and entertainment content. A connector, bridge-builder, and trusted navigator in digital media, Kelli devises creative out-of-the-box strategies — and then facilitates opportunities for her clients when they may not otherwise have access to the most sought-after influencers, decision makers, & celebrities in entertainment and technology. The alliances she forges for and with her clients enable them to accelerate their traction in the marketplace harnessing the magic of Hollywood content for greater exposure with consumers.
Prior to launching her own company, The All Access Group, Kelli launched and ran music and entertainment initiatives at Apple during her 10-year tenure there. Before that she was an Artist Relations exec at EMI Music, one of the big four record labels.
Kelli has also been a talent producer on a range of award shows, concerts, and celebrity fundraiser events over the past 25 years. Kelli is a published author and holds an MBA, as well as a Certification in Coaching through Debbie Ford's Institute for Integrative Coaching. She's a regular speaker at leading industry conferences focused on the digital distribution of content. She is actively mentored both by best-selling author & coach Alan Cohen, and by Alan Weiss ("The Million Dollar Consultant").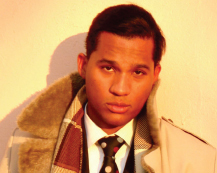 Rupert Maximilian: Partner, Executive Producer & Director of Youth Issues
Rupert is part of the demographic MoYoTv targets and he understands young people. More importantly, he has his fingers on the pulse of pop culture's influence on the youth of today. As the director of youth issues Rupert will oversee the research and program development team responsible for observing and spotting new trends and shifts in the youth television market. As co-author of two of the shows in development for MoYoTv he will be the executive producer for those two shows. He has a degree in finance and political science and has worked for Smith Barney and JP Morgan Chase in New York. In addition he has done prestigious internships for Fox News, MSNBC, and CNBC.
Born and raised in Germany and the U.S. he is affable, well traveled, multicultural, multiracial and well connected with a diverse group of young people from several countries around the world who want to be part of MoYoTv. He speaks and writes fluently in English and German. He is the co-founder of WHITE MONKEY, an entertainment Web company that plans and organizes exclusive events for young people with good taste. Every day he is in touch with teens and young adults from different parts of the globe. His ability to understand the shifting tastes and trends of young people is a huge plus for MoYoTv. Some of his responsibilities at MoYoTv are attending industry conferences, trade fairs and workshops.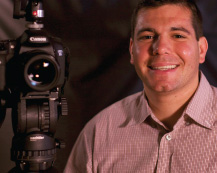 Adam Lebenstein: Partner & Director of Production
Adam is a respected and accomplished writer, editor, producer and videographer. He is the founder & CEO of ASL Productions which has a well-equipped video production facility in New York City and New Jersey. He was instrumental in producing MoYoTv's promotional video. He has years of working for broadcast networks, and making corporate marketing videos. He has produced and video-taped a wide-range of quality webisodes for companies such as American Express, AOL, ESPN, NBC and more. He has also filmed several celebrities, including Andy Roddick, Chris Evert, Dennis Rodman, Alex Rodriguez, Joe Montana, Dan Brown (author of Da Vinci Code), Ivanka Trump, Caroline Kennedy Schlossberg, J-Woww, Olympic Ice Skater Kristy Yamaguchi and many more. At MoYoTv he will oversee the production of all our videos (original & viewer-generated).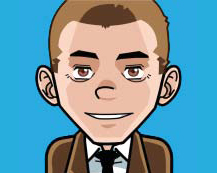 Brian Essig: Director of Website and Data Management
MoYoTv is an online television network with social networking features, which requires excellent programmers with expertise in new media overall and Brian is more than qualified for the task. He is the founder and CEO of the world renowned Creating Digital LLC. He has experience in professional website design and digital media of well over 10 years. During a previous start up of his, Brian managed consultation, implementation, and server architecture for over 1,300 websites. In 2007, he was one of the three programmers to launch a highly popular and still active social networking site in the online gaming community. Some examples of Brian's expertise includes third party application integrations on the fly video encoding, custom content management systems, firewalls, and search engine optimization. He is extremely capable of providing, integrating and managing solutions that simply work and surpasses all expectations. At Moyotv we need someone with Brian's excellent capabilities.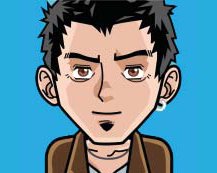 Justin Miskowski: Director of Branding, Graphics and Animation
MoYoTv wants to take young people on a 'digital journey' they've never been before and that calls for special expertise in great graphic design and animation. Known as a "guru of graphic design" in the industry, Justin is the creative director at Creating Digital LLC. He is an experienced and extremely talented graphic designer. He has a strong background in brand creation, logo design, website, print design, and an in-depth understanding of typography, layout, color, information architecture, and conceptual development, all of which he'd put to use at MoYoTv. Justin offers a broad range of creative styles and design ability that can be applied to MoYoTv's high standards and expectations.
DR. BETH MORROW, Consultant
Dr. Beth Morrow brings invaluable experience to MoYoTv through her years of working with people in her professional capacity as a counselor.  For MoYoTv, Beth reviews and vets all concepts and shows from conception to production, for their social significance and suitability to the welfare of young people.  Her experience with, and understanding of, young people from different cultures, social, ethnic and religious backgrounds, spans 35 years.  She received her B.S. in Education from C. W. Post, Greenvale NY, in 1974, and her M.S. in Education with a minor in Psychology from Long Island University, Brooklyn, NY, in 1975.  She continued her schooling at the same time as she worked in the field of Sports Medicine at the Brooklyn Center for Sports Medicine Specialties in Brooklyn, NY.  She received her Ph.D. in Philosophy/Educational Leadership in 1984 from Walsingham University, London, UK.  Dr. Morrow taught in the NYC public school system for 15 years, with five of those years serving as a principal of an elementary school.  She then went on to teach in urban high schools during the next 20 years, never taking a sick day.
As an entrepreneur in New York in 1994, Dr. Morrow established Chocolatier Magazine, a gourmet publication devoted to fine foods and dining both nationally and internationally.  She became Director of Creative Concepts for the Chocolatier Magazine, which was a huge success until it folded in 2008 due to the economic downturn.  Since then she has devoted her energies to doing research, surveys, polls and focus groups for Darko Media Group.